I am almost to the end of my January/February work overload, I am hoping to get my personal tax package in the mail to my accountant today, and tomorrow I will be boxing up all of those 2011 files and put them in the attic. I always feel like a huge burden has been lifted from my shoulders when that giant project is done.
Then I need to catch up with the current years activities!
In order to be able to put in more hours than I am used to, I find I need extra breaks. This week's break will find me browsing through this: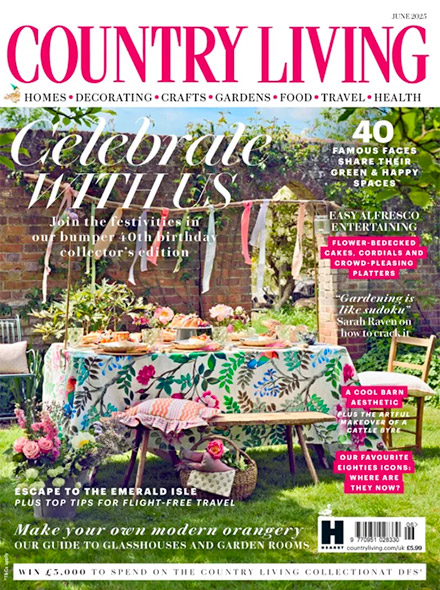 It's the British edition of Country Living magazine, every now and then I will treat myself to a copy (usually when I have a Barnes and Noble coupon in hand!)
I pour a cup of tea, and imagine I am reading the magazine in my little cottage overlooking green fields and sheep. And I pretend that later I will walk down to the pub for a pint.
I look at the ads for Orangeries and Conservatories, and admire kitchens with beams overhead and an Aga ready for some baking. I peruse the Properties for sale, and imagine purchasing the Edwardian house in Maidstone, Kent which includes a detached two-bedroom cottage. Swoon.
I dream of going to the Country Living Spring Fair in London, this March. I would bring home all kinds of goodies and inspiration for my own business.
And then I am ready to go back to my paperwork, after a lovely little respite and some chair traveling. Do you go on dream trips in your mind?