(warning: long post about gardening-if you aren't interested in plants, skip this one!)
While there is no one telling me "Goodness sakes, you don't have your yard ready yet!" I am feeling quite behind in the garden category of my life. I planted pansies very early this year, with the ultra warm March we had, but they have been the only spot of color in my yard. I have been too busy creating....
I have even had people walk by, who have been checking out my yard for 20 years, and asking what is up!
Since one of the reasons I love to garden and create fun combinations in pots, is to put a smile on people's faces as they walk by, I better get my act together.
Flats of plants are waiting on my outdoor table-Saturday was hot in the 90's, then we had a huge hail storm Saturday night, and yesterday was in the 50's and raining all day (welcome to Minnesota...)
But today? It is supposed to be my favorite kind of day: sunny, light winds, high of 75. Perfect.
What will I be planting this year? With our new house and trim paint job, I wasn't sure what direction to go. Then I found the perfect fabric for new outdoor cushions, and the color combination has inspired my flower choices this year. Bright red, sunny yellow, mango, olive, and deep blue dance across an ivory background, and I found a companion fabric that is a deep blue background, with giant polka dots in all of the other colors. FUN! New cushion covers and pillows will be sewn soon.
(all upcoming plant photos borrowed from the web, I haven't had a chance to take pictures of my own plants yet....)
I bought 30 red geraniums, to plant in back window boxes, and cheerful yellow pots, and will put some in my sunny garden bed as well. While geraniums seem rather blase, I love how cheerful they are, and on top of that they really don't need to be watered all that much. Bonus! I plan to mix them with cheerful yellow zinnias and fresh green herbs, orange lantana, and sun happy coleus.
I bought two huge "dreamsicle" calibrocha early in the season (loved the name as much as the color). They have been doing well, but I have found that callibrocha doesn't always last through the season. I have picked spots where they get the morning sun, rather than the hot afternoon sun, so perhaps that will help.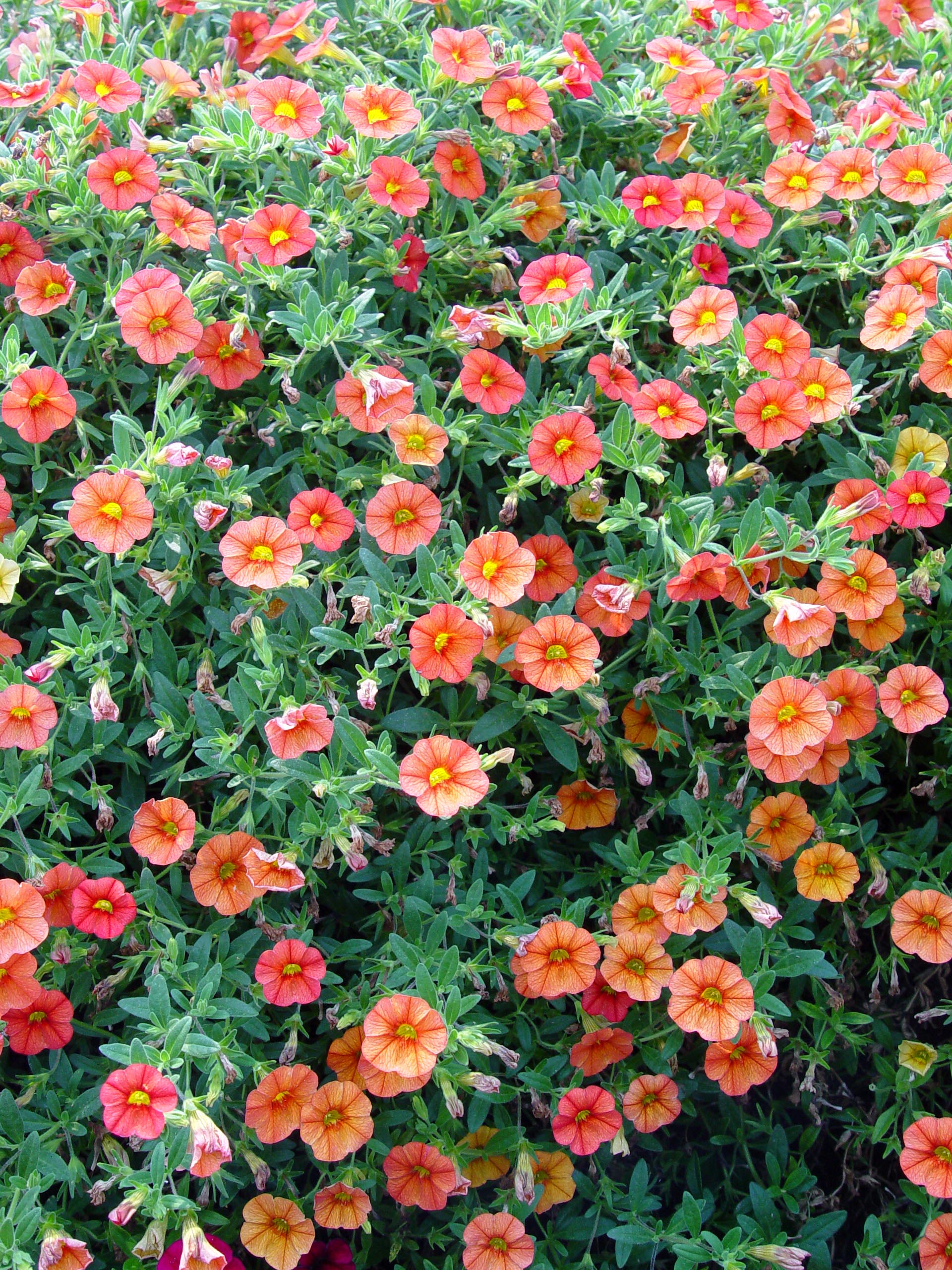 My shade window boxes and plants will hold bright red, yellow, and orange begonias, along with all of the happy pansies that have not turned leggy yet. I haven't decided what else to mix in yet, full shade in a window box doesn't have a lot of options, but I am sure I will find some obscure wonder.
I have lots of climbing plants this year: scarlet runner bean on my iron mannequin (this picture is mine from a few years ago):
black eyed susan vine in a rusty color and also a bright yellow, red morning glory vine, and a 'black knight' morning glory vine that looks so unusual!
I scored a climbing hydrangea vine that wants shade (so rare).
I have candy corn vine in my front window box (thanks Tracy L!), accenting strawberry Nemesia, "sweet georgia" light green sweet potato vine, "fireglow" oxalis (pictured below) and "dallas red" lantana.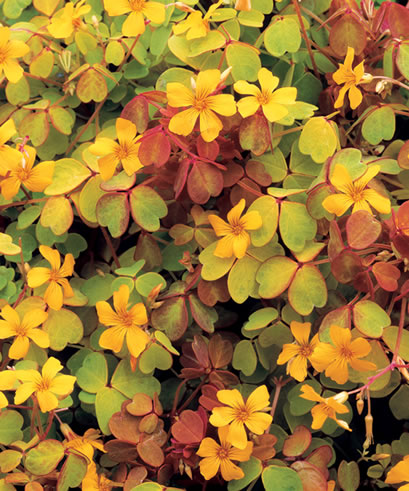 I need to quit writing and get planting, I can hear them calling me! I promise to post pictures when things are done. And apparently I will be doing my real job tonight, after the sun goes down...